WELCOME TO GOLDEN SPIRIT ALPACA RANCH
The Largest Alpaca Ranch in the Southeast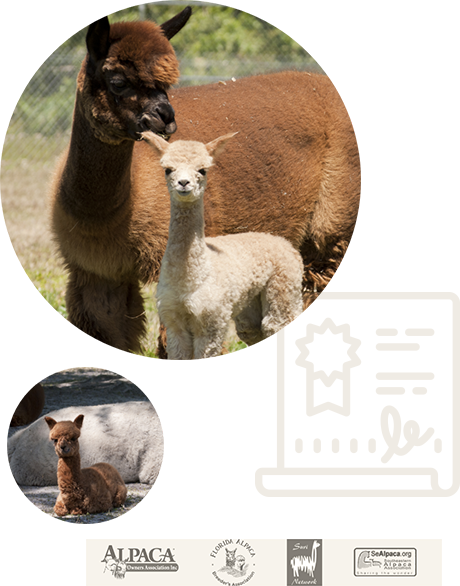 Board or Buy Alpaca
With 35 years of combined experience working with alpaca, we produce the finest animals on the market with solid conformation, superior density, amazing fineness, fleece uniformity, and unparalleled genetics. Our many awards over the years validate our passion and skill, and there's always something new to learn every day on the ranch.
We're active members of the Alpaca Owners Association, and each member of our herd is DNA tested and registered with AOA. So, whether you'd like to board or buy alpaca, you'll find that Golden Spirit's services reflect the excellence and pride we pour into everything we do.
We support new and established alpaca owners with honest, open information, sharing, and mentoring until you are ready to own.
Production females

Non-breeder alpaca for purchase

Check Out Our
ALPACA FAMILY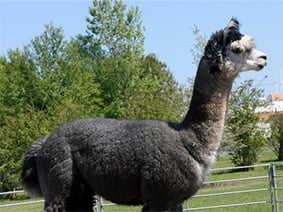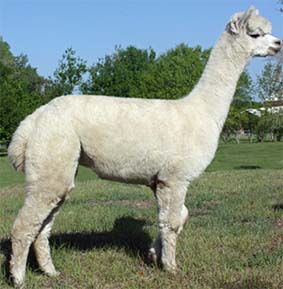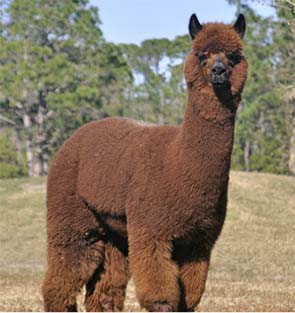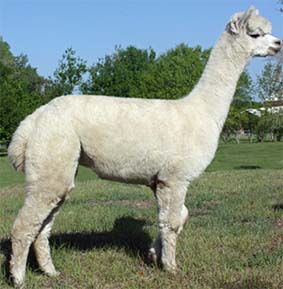 Tour Our Ranch
Join us for a ranch tour and you'll experience the passion that owner Brenda Crum and her ranch staff have for these gentle and beautiful camelids.
Learn about their behaviors, care, feed, fleece and breeding. Feed the alpaca and enjoy their antics with many photo ops during your visit. You'll also see hundreds of items made from alpaca fiber in our boutique.
Our Community Spirit is Strong
At Golden Spirit, we get excited about our youth programs with 4H and Future Farmers of America (FFA). For example, FFA students spend time at the ranch developing skills for working with alpaca, and this experience culminates in participation at the Florida State Fair. Students learn how to lead, put on a halter, show teeth, lift feet and maneuver through obstacles. We beam with pride over their accomplishments! We often invite the community at large to our ranch, too, for alpaca care and handling events like shearing day and National Alpaca Farm Days.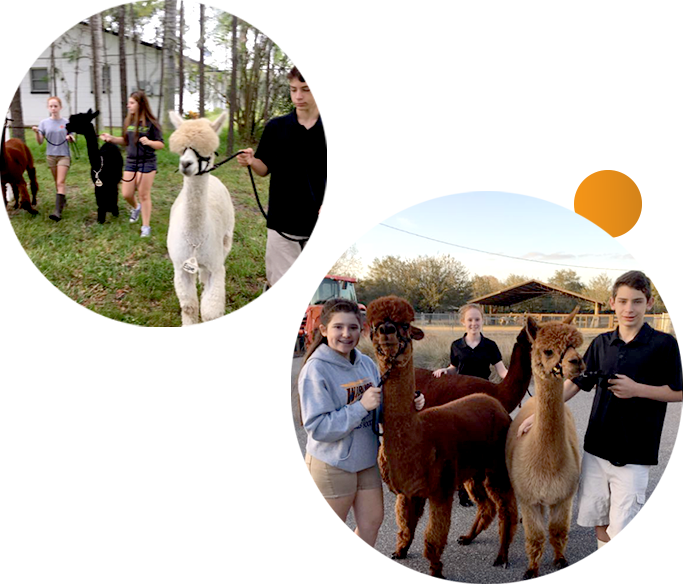 Adopting is an opportunity to experience the love and joy of alpaca without ownership. Select an adoption package for yourself or as a unique gift.
How Can We Help?
Ranch tours require advance booking and tickets. To purchase tour tickets as a gift, select "Gift A Tour." If you wish to book a group tour, please give us a call.
Contact Us
Tour Address
9317 Tarpon Spring Road
Odessa, FL 33556
Mailing Address
17902 Spencer Road
Odessa, FL 33556
Send Us A Message
Fill out the form below to send us a message or inquiry