FEEL THE LOVE.
ADOPT TODAY.
Did You Know
YOU CAN ADOPT AN ALPACA FOR AS LOW AS $35 PER YEAR?
It's a great gift for a loved one or something to give yourself! It's the best way to receive the love and joy an alpaca can bring without taking one home! Depending on which package you choose, adoptions come with exclusive benefits and gifts. Better yet, the money you spend goes toward taking care of your favorite animals.
Here's How
Step 1:
Pick an Alpaca - click an alpaca photo/name for more details and all your adoption options.
Step 2:
Add to Cart - this will let you enter your billing details. If the adoption is a gift, please leave us a note with the receiver's email address in the 'Order Notes' section of the checkout.
Step 3:
Finalize your adoption by paying with PayPal or your chosen Credit/Debit card.
Step 4:
Enjoy your Alpaca!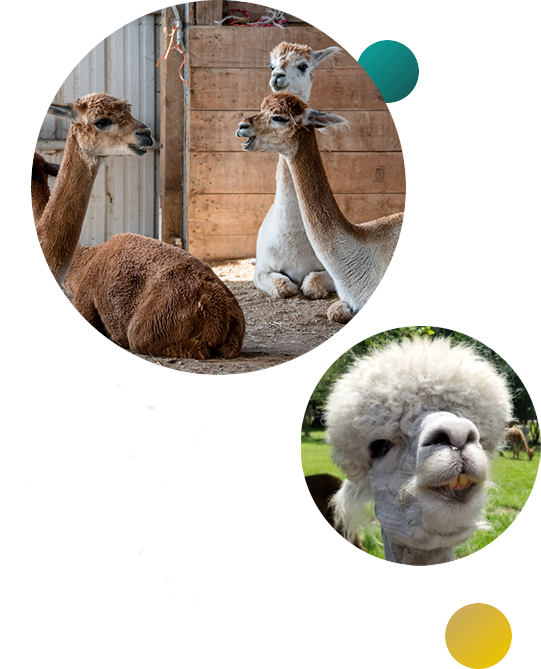 How Can We Help?
Ranch tours require advance booking and tickets. To purchase tour tickets as a gift, select "Gift A Tour." If you wish to book a large group tour, please give us a call.
Contact Us
Tour Address
9317 Tarpon Spring Road
Odessa, FL 33556
Mailing Address
17902 Spencer Road
Odessa, FL 33556
Send Us A Message
Fill out the form below to send us a message or inquiry.